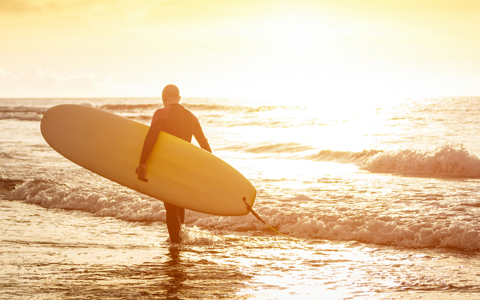 Dark or stained teeth can make it hard to smile. Have you ever been embarrassed by your teeth? Do you want to hide them from people? We want you to be happy with your smile! We also want to raise your self-esteem.
A whiter, brighter smile has become one of today's most desired looks. A whiter smile gives a more youthful appearance as teeth discolor with age. Years of wear and tear, coffee drinking, smoking, and even an occasional soda can add years to your appearance.
Two Teeth Whitening Options
At Ottley Smiles, we offer both in-office, one hour power bleaching and take-home bleaching with custom-fitted trays.
With a one hour visit, the doctor can whiten your teeth up to nine shades. Using the latest technology, you can have a whiter, brighter, more youthful smile with minimal tooth sensitivity. With this revolutionary treatment, you still have time to whiten your teeth before those family or wedding photos next week!
If you wish to take it a little slower and achieve that brighter smile gradually, then we will customize bleaching trays for you to take home and wear 3-4 hours a day or every other day, depending on your goals. Using only the highest quality bleaching systems will ensure that you can have that smile you've always wanted with minimal tooth sensitivity!
There's always a risk if you buy your own whitening kit from a drugstore. These kits can lead to uncomfortable tooth sensitivity. Also, you might be really disappointed with the results, meaning that you need more products to whiten your teeth to the desired shade.
But if you come to Ottley Smiles, we'll guide your treatment. We'll educate you if you're taking a kit home. We'll be responsible for making sure that you get dazzling whitening results.
Love Your Smile Again with Bleaching!
Our goal with teeth whitening is to give you the dazzling, white teeth you need for any occasion in life—and to take care of it as quickly as possible. Call Ottley Smiles today for quick, dramatic whitening results!