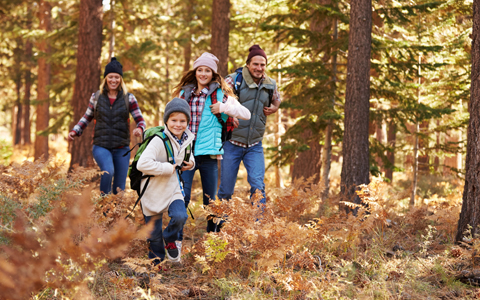 Migraines. Jaw pain. Facial spasms. Ringing in the ears. Clicking jaws. These are symptoms of TMD (temporomandibular disorder), and there are many others. If you have TMJ dysfunction, you're probably fed up with it. You might not be able to concentrate on anything else.
We understand. Let us give you an exam. We may be able to fit you with a custom night-guard that relieves the strain on your jaw joints, giving you time to heal. Imagine relief from these aches and pains! Call Ottley Smiles now, or find out more by reading below.
How We Treat Migraines and TMJ Dysfunction
Migraine and tension-type headaches are both medically diagnosed benign conditions. These conditions are confirmed to be benign only after thorough medical tests have confirmed that there are no disease processes that are the cause of the patient's pain.
At Ottley Smiles, prosthetic treatment will only be used for migraine and tension-type headache reduction after the condition has been medically diagnosed. After a diagnosis, we are pleased to offer a custom-fitted night-guard.
This type of appliance is the first clinically proven, non-drug method for the prevention of migraines. The night-guard is a small, virtually invisible mouthpiece that covers only your upper front teeth while you sleep. This appliance may be indicated for daytime wear also.
In some cases the night-guard device can also be used for the prevention of abnormal muscular function (bruxism) and the TMJ syndrome patient.
What Is Causing This Pain?
The TMJ, or temporomandibular joint, is an extremely complex joint system like no other in the human body. To complicate things further, two TMJs are connected to the same bone, which is the jaw. Each of these joints can act separately and yet not completely without influence from the other.
With such a complex system, it is only natural to have a number of things that can cause TMJ pain, including a "high" or uncomfortable filling or crown, restless sleep, poor dietary habits, grinding teeth, injury to the jaw, crooked or tilted teeth, and many other causes.
Any of these causes could be part of the reason your jaw hurts. When you have jaw pain, it is important to try to recognize the cause and solutions that help relieve your pain. By identifying habits or certain instances when your jaw particularly hurts, you can help us treat you.
Call Ottley Smiles for Relief!
Migraines and TMJ dysfunction can disrupt normal life. Chronic pain is such a terrible thing. We want you to be free of it! A dental appliance could be the answer. It could help your jaw joints and related tissues heal, so you can enjoy lasting relief.
Call Ottley Smiles
today to take the first step toward healing and relief!