Dr. Jared Ottley, D.D.S., F.A.G.D, Dr. Karina Ottley, DDS, F.A.G.D., & Dr. Jonathan Ottley, DMD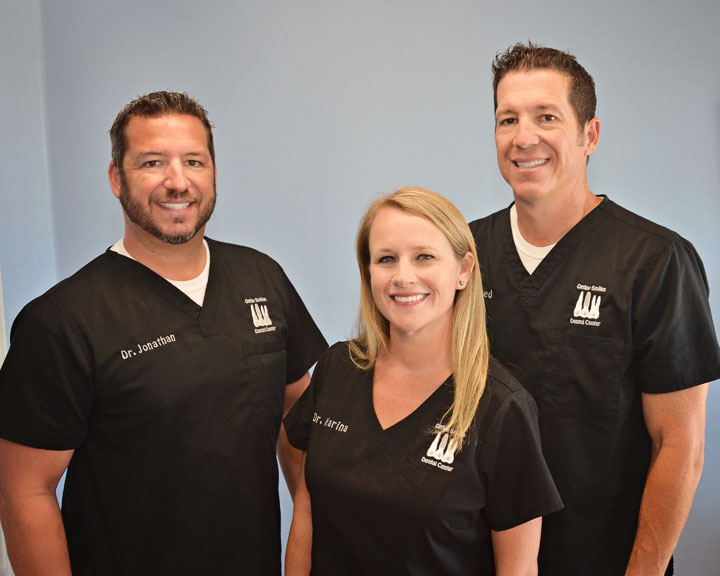 Ottley Smiles Family Dentistry consists of two brothers, Dr. Jared Ottley and Dr. Jonathan Ottley, and Dr. Jared's wife, Dr. Karina Ottley. The family values that are instilled in the Ottley Family are also the guidelines we use in our family practice. We pride ourselves in maintaining the same kind of close knit bond we share as a family with our patients.
You will notice that both Drs. Jared and Karina have the FAGD designation after their names. What does this mean? A general dentist who is a "Fellow" in the Academy of General Dentistry (FAGD) has been recognized by other general dentists as a leader and exemplifies to other dentists the importance of quality continuing dental education. To earn the FAGD, a dentist must complete a minimum of 500 continuing dental education credit hours, pass a comprehensive exam and have been an AGD member for three continuous years.